Circular and core molds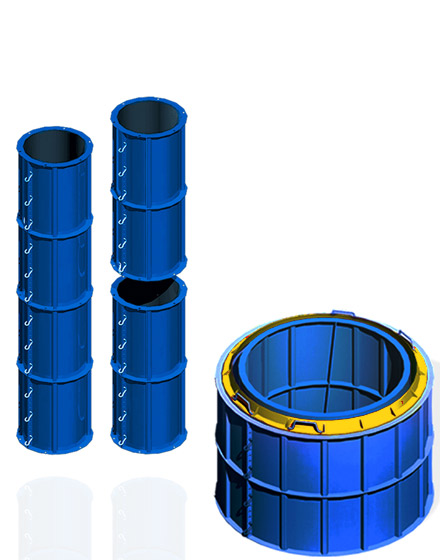 Circular molds are used for constructing round columns in concrete structures, which are commonly found in bridge foundations and certain buildings such as multi-story parking garages, among others. These molds are designed and manufactured in two parts, and the usual method of connection is through pins, hooks, or clip-on connectors used for assembly. Concrete formwork is carried out. The thickness of the sheet on the surface of the round formworks is 3 millimeters, and the back straps of the formwork are made of hot-rolled 60×8 millimeter strips..
Manhole forms, which are commonly used in water and sewage projects, have specifications such as round forms it is equipped with, but due to the double-wall design of the manhole form for ease of assembly and removal from concrete, it is manufactured in three parts (two regular sections and one section called the form's child). If these forms are ordered for concrete pipes (which have the ability to connect to each other), a ring should be installed at the beginning and end of the form, creating a male and female connection that enables the cement pipes to be connected to each other.
Weight table for 1-meter tall round formwork:
| | | | |
| --- | --- | --- | --- |
| Formwork diameter / cm | Formwork weight / kg | Formwork diameter / cm | Formwork weight / kg |
| Circular formwork with a diameter of 60 cm | 80 | Manhole formwork with a diameter of 60 cm | 90 |
| Circular formwork with a diameter of 70 cm | 90 | Manhole formwork with a diameter of 70 cm | 105 |
| Circular formwork with a diameter of 80 cm | 98 | Manhole formwork with a diameter of 80 cm | 120 |
| Circular formwork with a diameter of 90 cm | 108 | Manhole formwork with a diameter of 90 cm | 135 |
| Circular formwork with a diameter of 100 cm | 124 | Manhole formwork with a diameter of 100 cm | 150 |
| Circular formwork with a diameter of 120 cm | 156 | Manhole formwork with a diameter of 120 cm | 180 |
| Circular formwork with a diameter of 150 cm | 195 | Manhole formwork with a diameter of 150 cm | 225 |
| Circular formwork with a diameter of 170 cm | 220 | Manhole formwork with a diameter of 170 cm | 255 |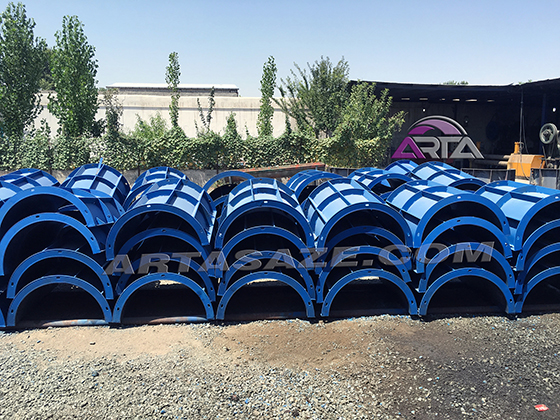 Concrete formwork / Circular and manhole formwork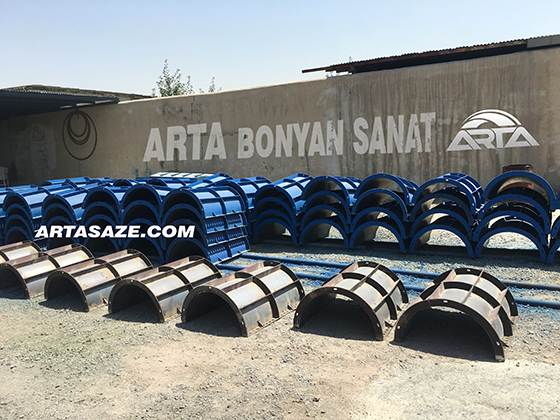 Concrete formwork / Circular formwork
Concrete formwork / Circular formwork
Concrete formwork / Circular formwork
Concrete formwork / Manhole formwork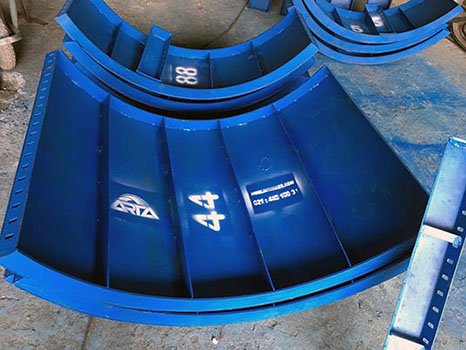 Concrete formwork / Circular formwork